Classes
Is fight training for you? Sure! It is for everybody.
This class is indicated for children up to 12 years old. Muay Thai is taught not only considering chronological age but also age maturity of each child. This provides a better experience through ludic games in which technique is taught simultaneously with tactics in a fun environment.
For children who intend to compete, they may do so over 8 years old in Light Contact and over 11 years in Light Kick. In these subjects safety is our main concern, so children wear overall protective gear (helmet with frontal view, leg protection, groin protection, mouthpiece, hand ligatures and 10OZ gloves.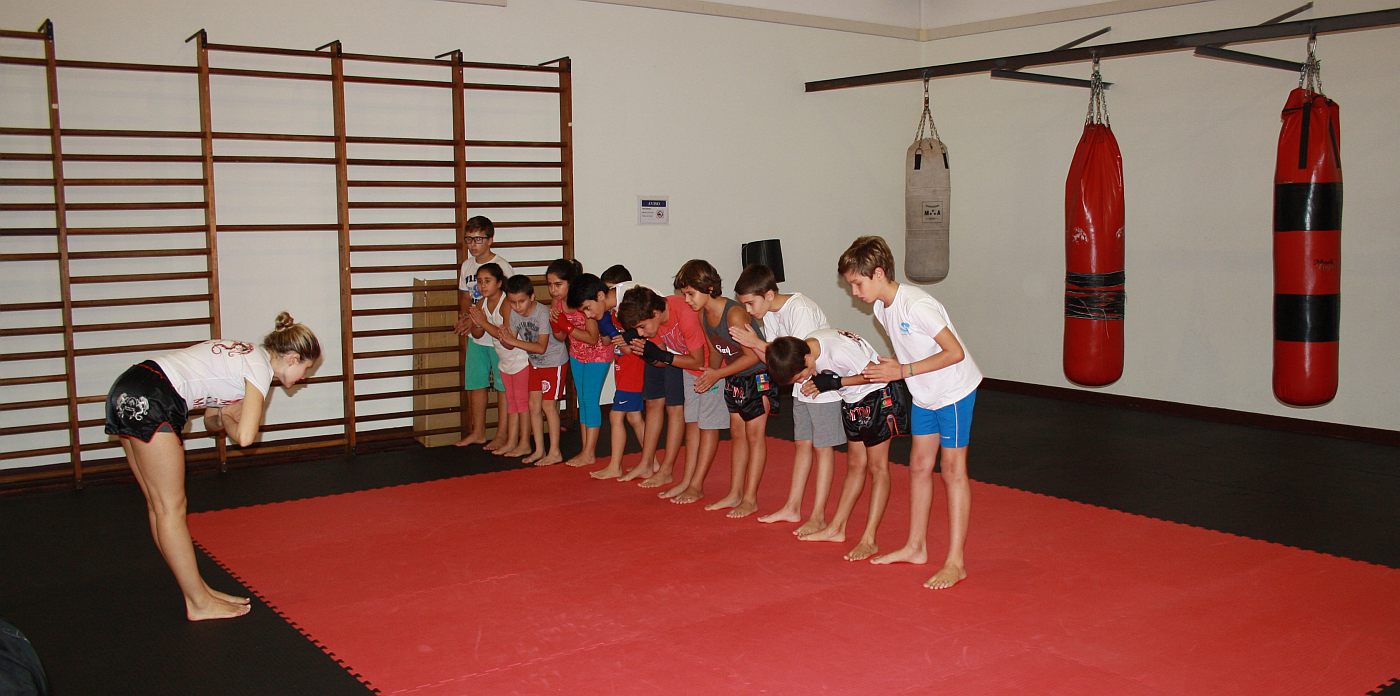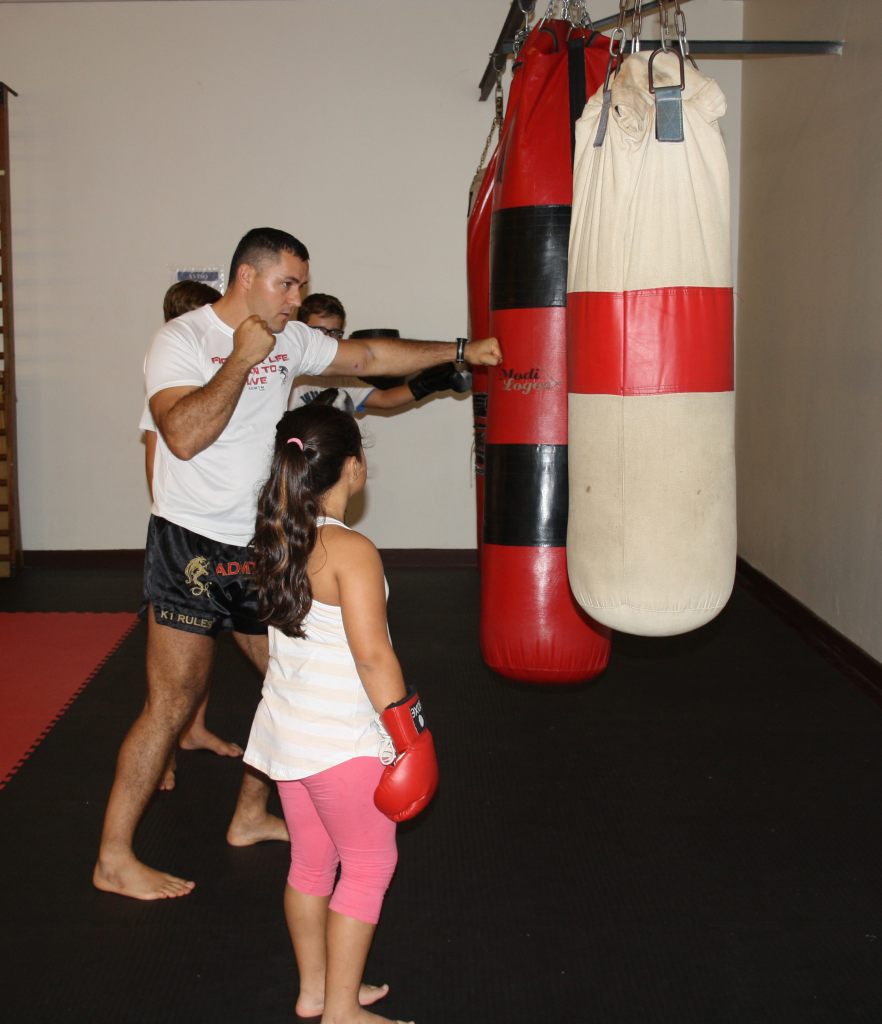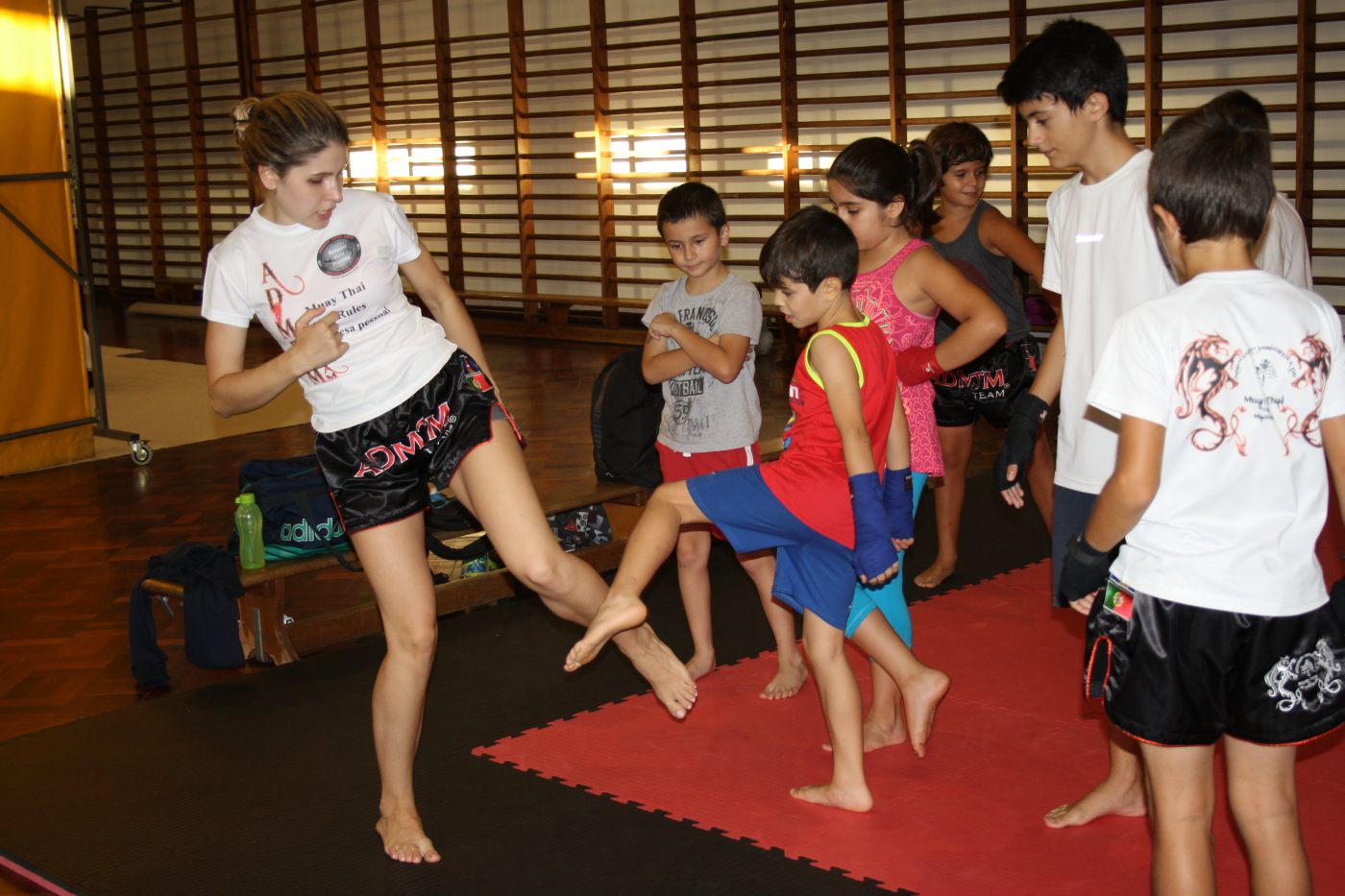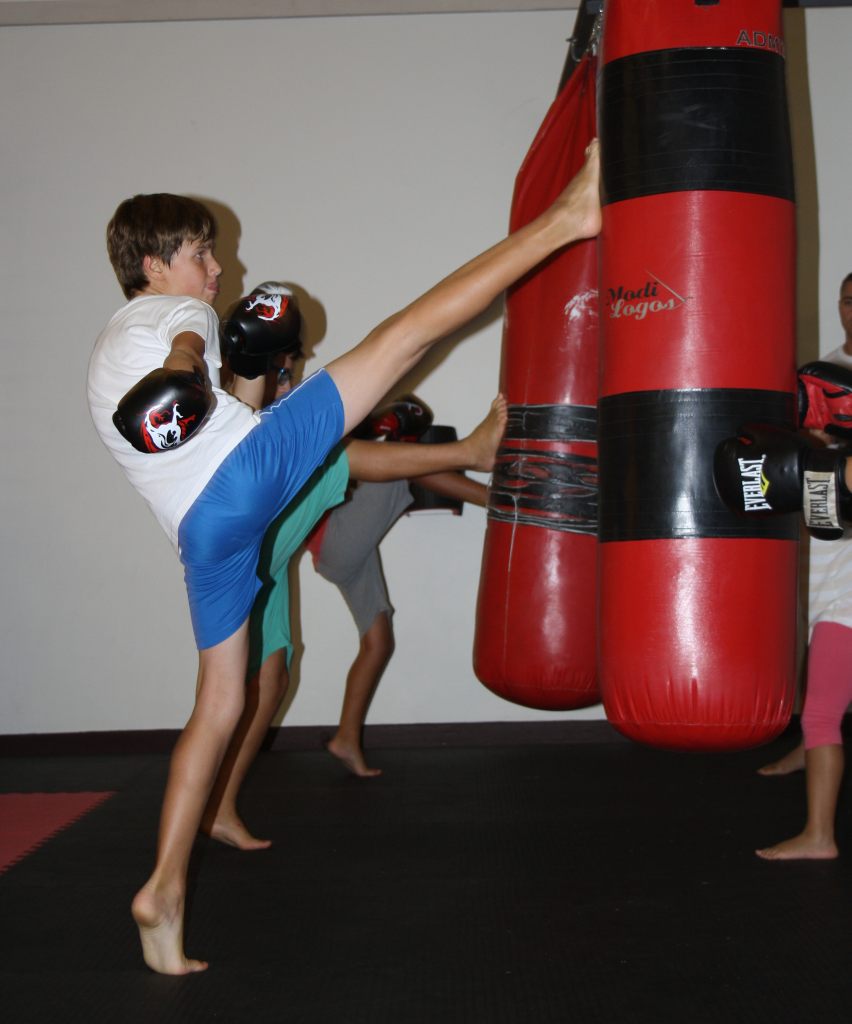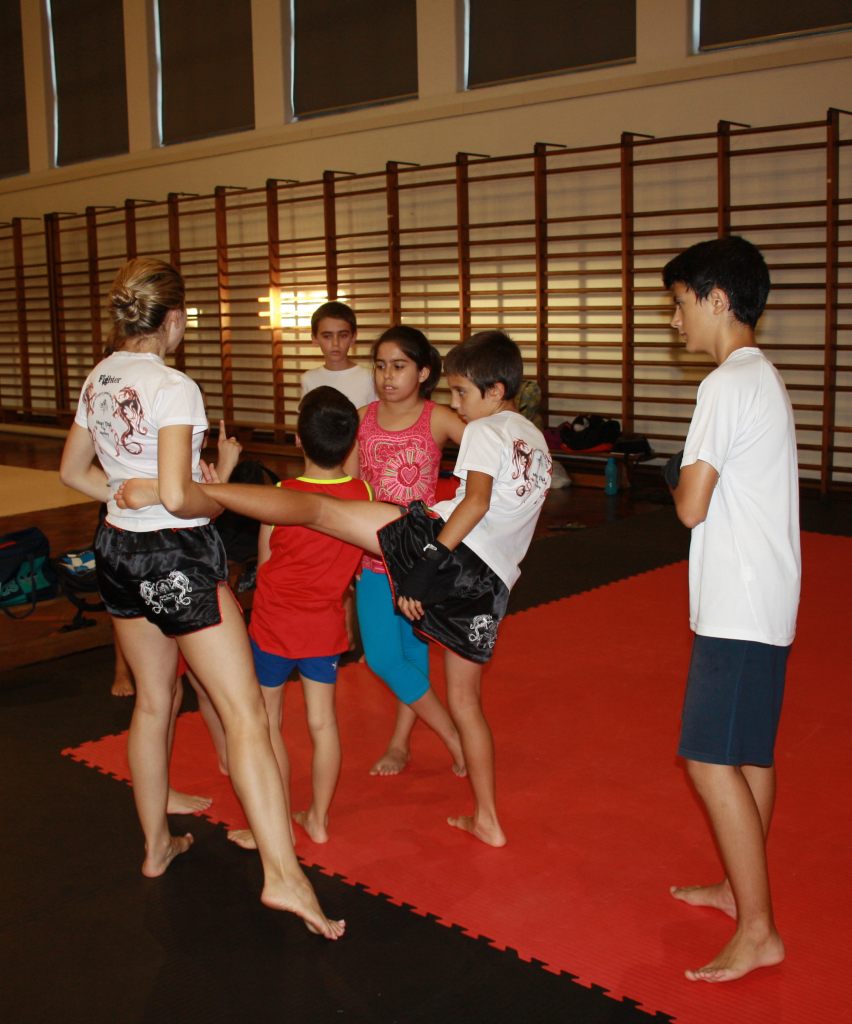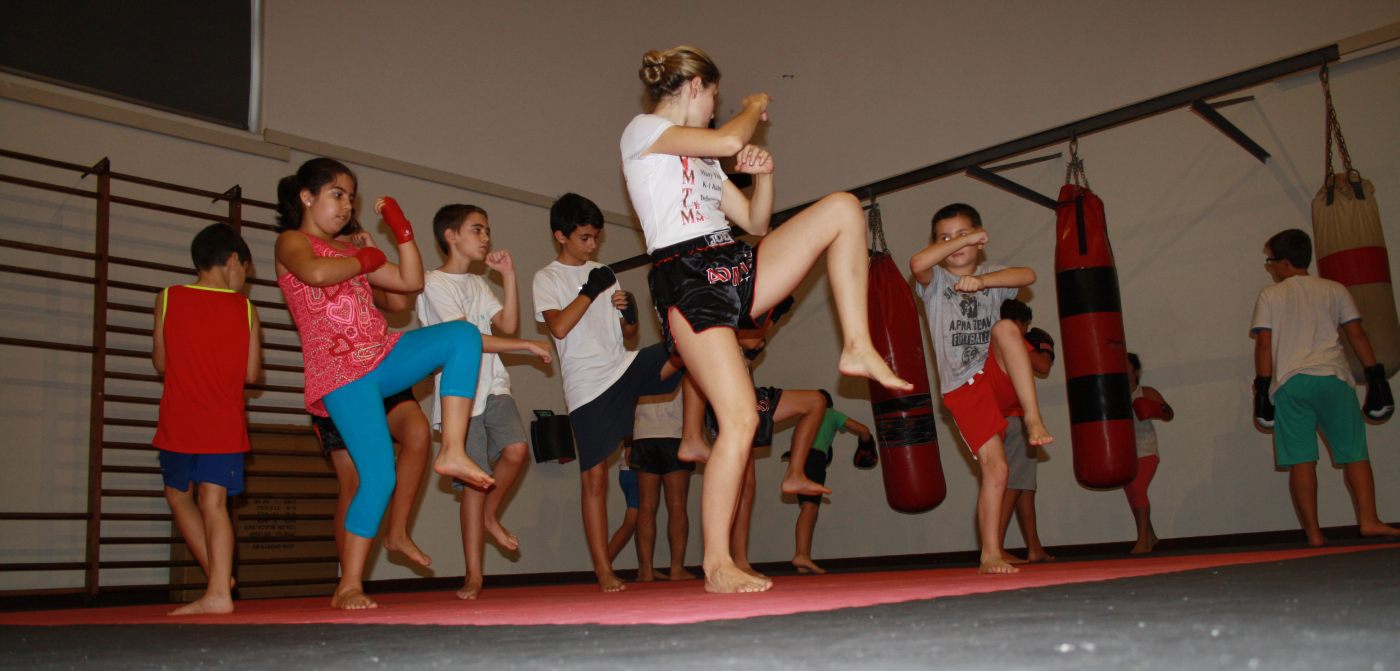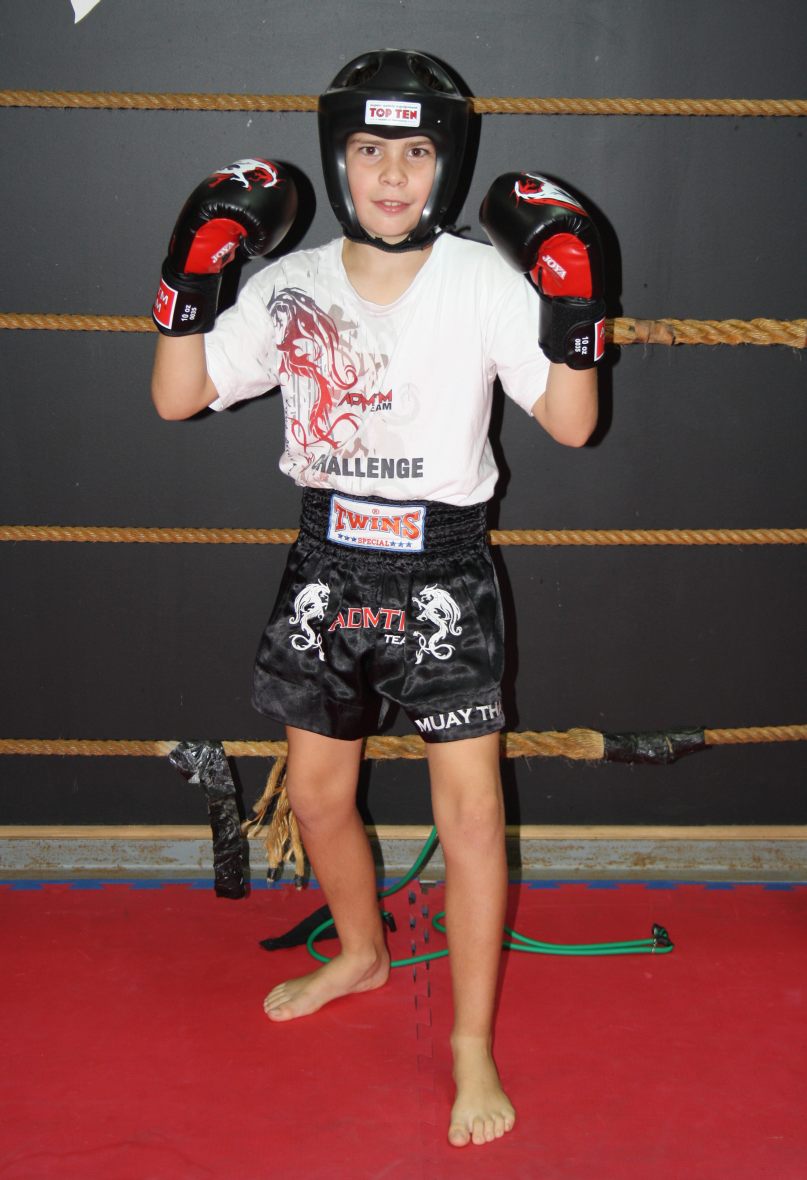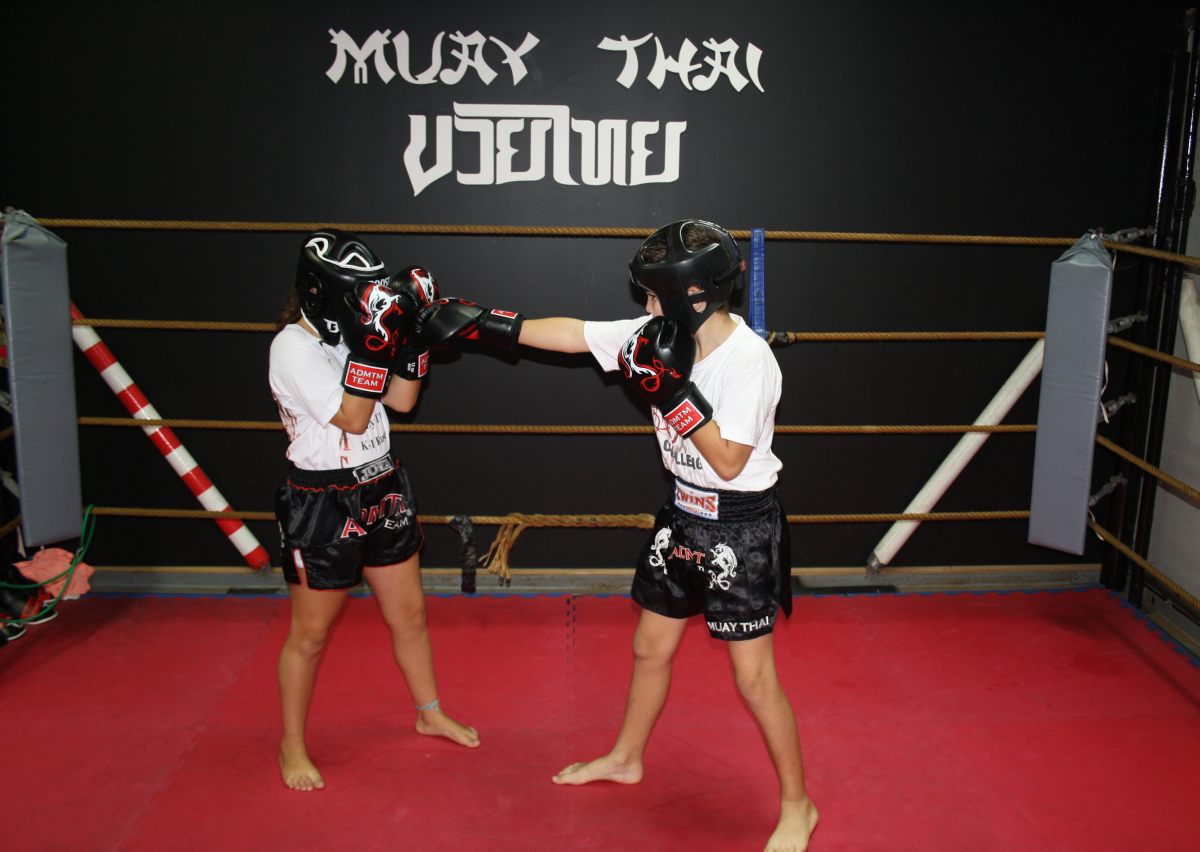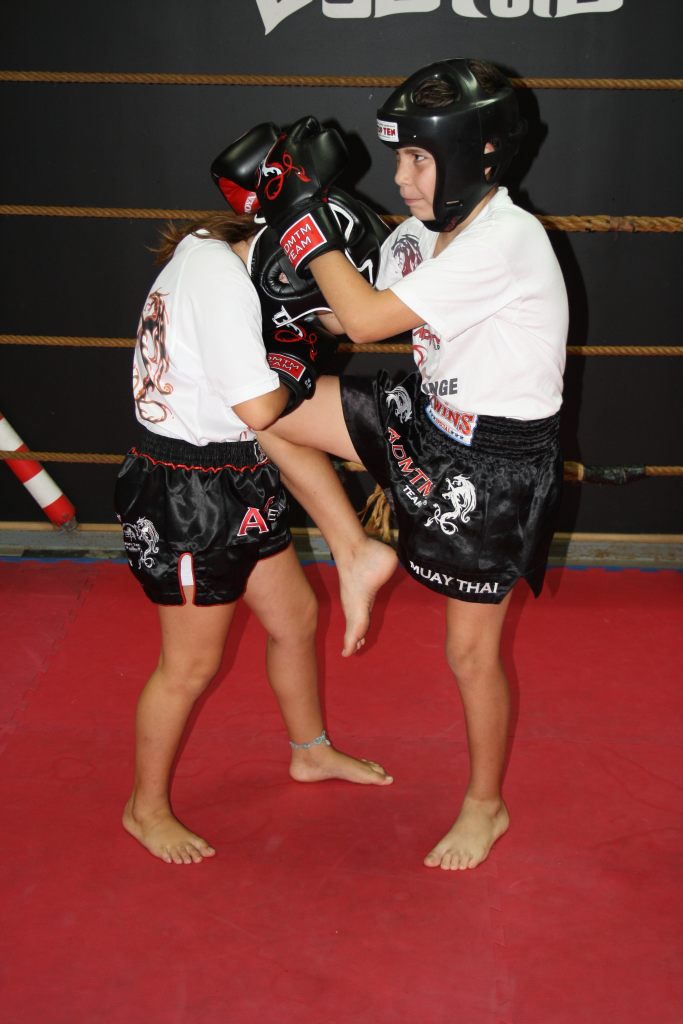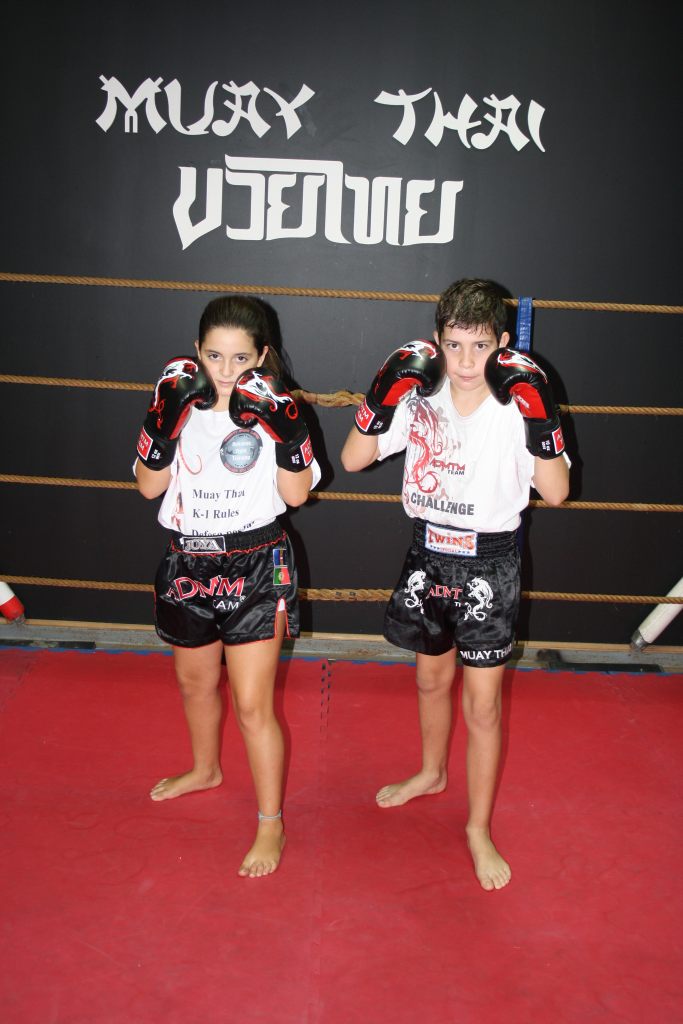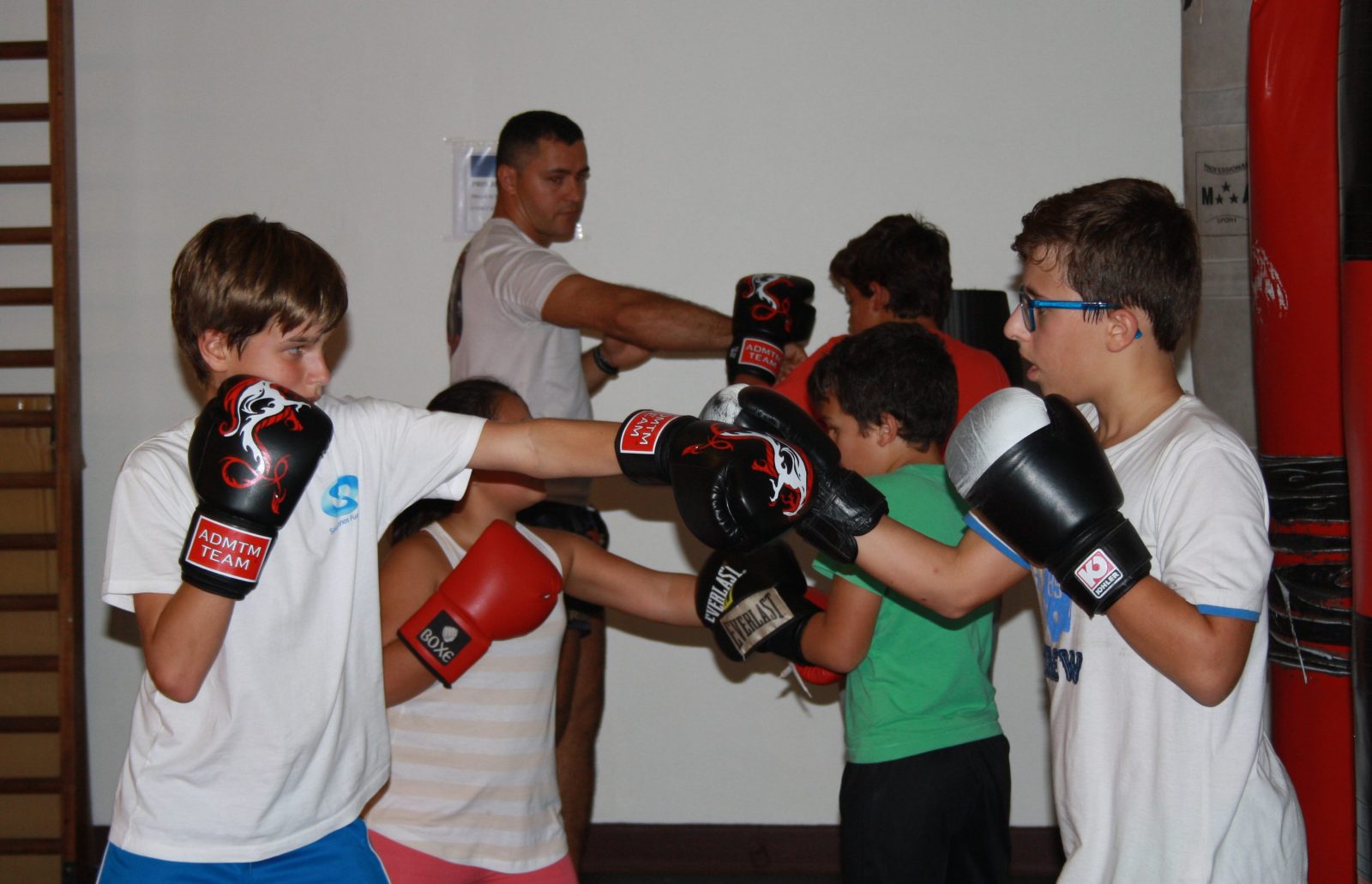 Muay Thai - Iniciate / Maintenance
This Muay Thai class is indicated for adults and youngsters over 13 years old and has no maximum age limit. In this class Muay Thai is taught gradually, with emphasis on the physical and technical components allowing practitioners to maintain or develop their physical form in accordance their individual goals.
All athletes begin in this class, even those who wish to compete, because it is necessary to master the basics, to understand this Arts' philosophy, acquire discipline and gain minimum sporting form to pass to the next level.
In addition to practicing sporting Muay Thai, we also focus Muay Boran ('pure' Thai martial art) as well as personal defense.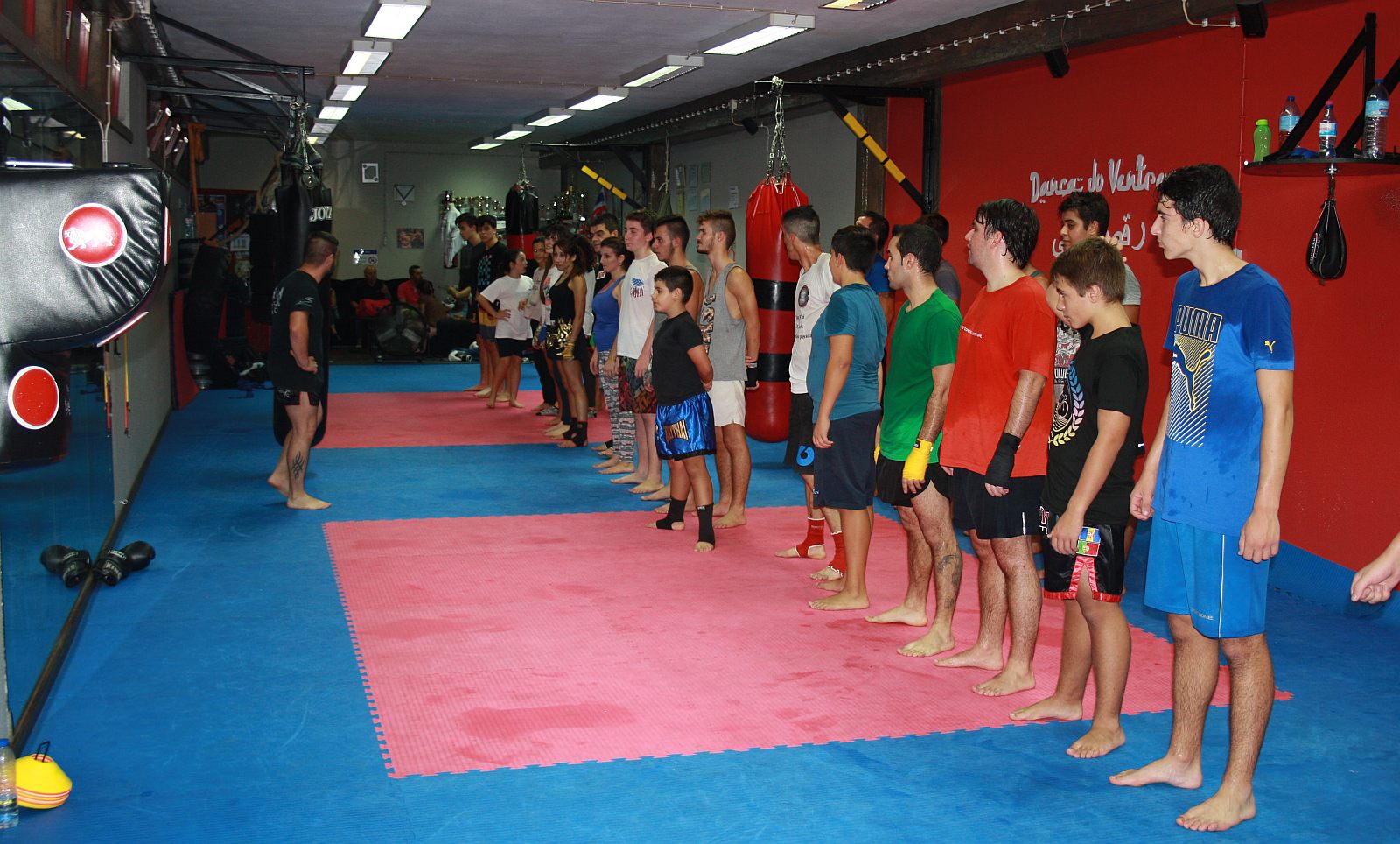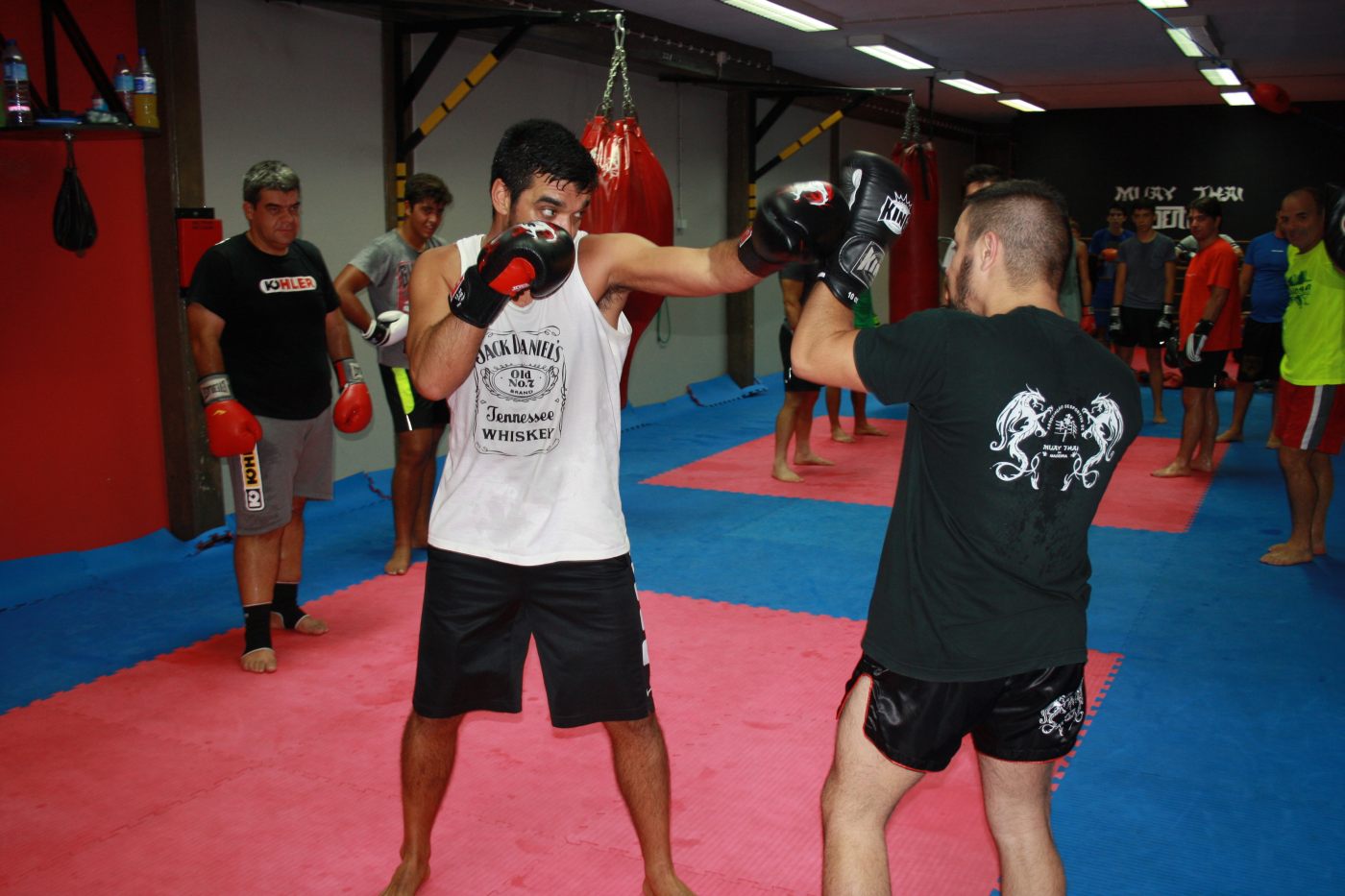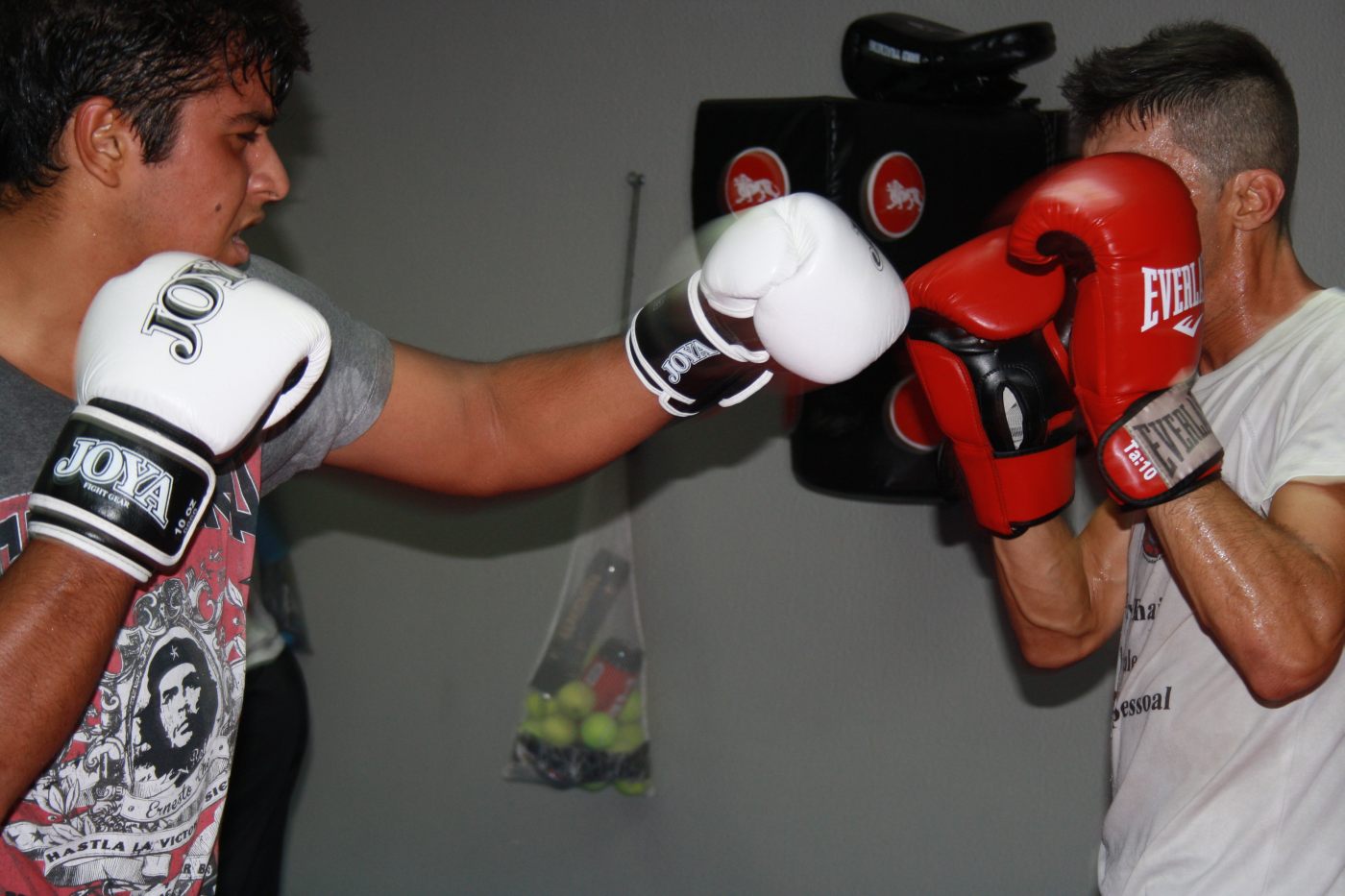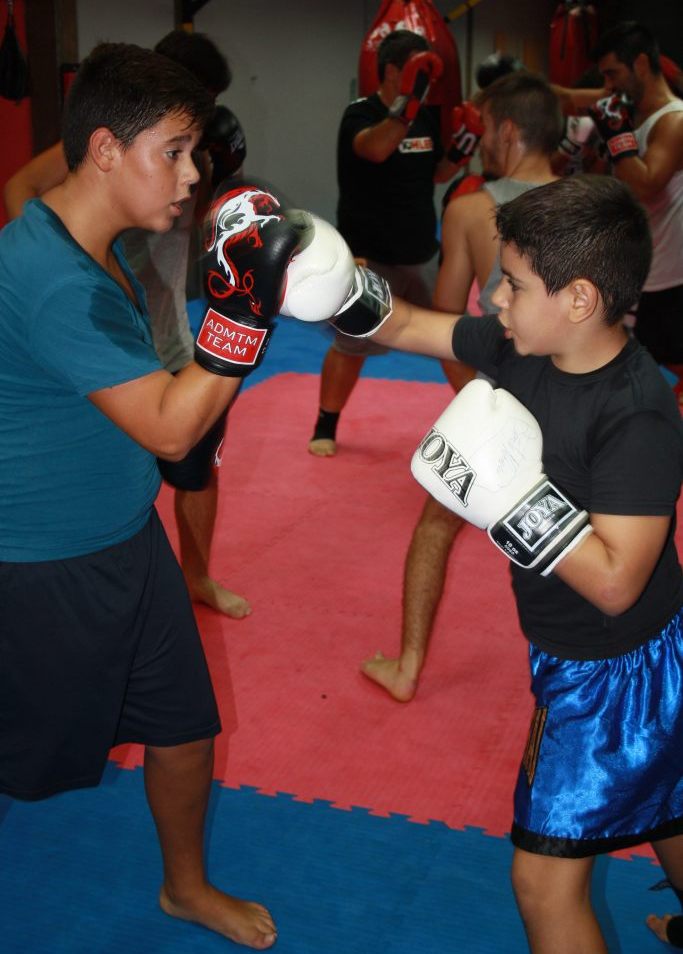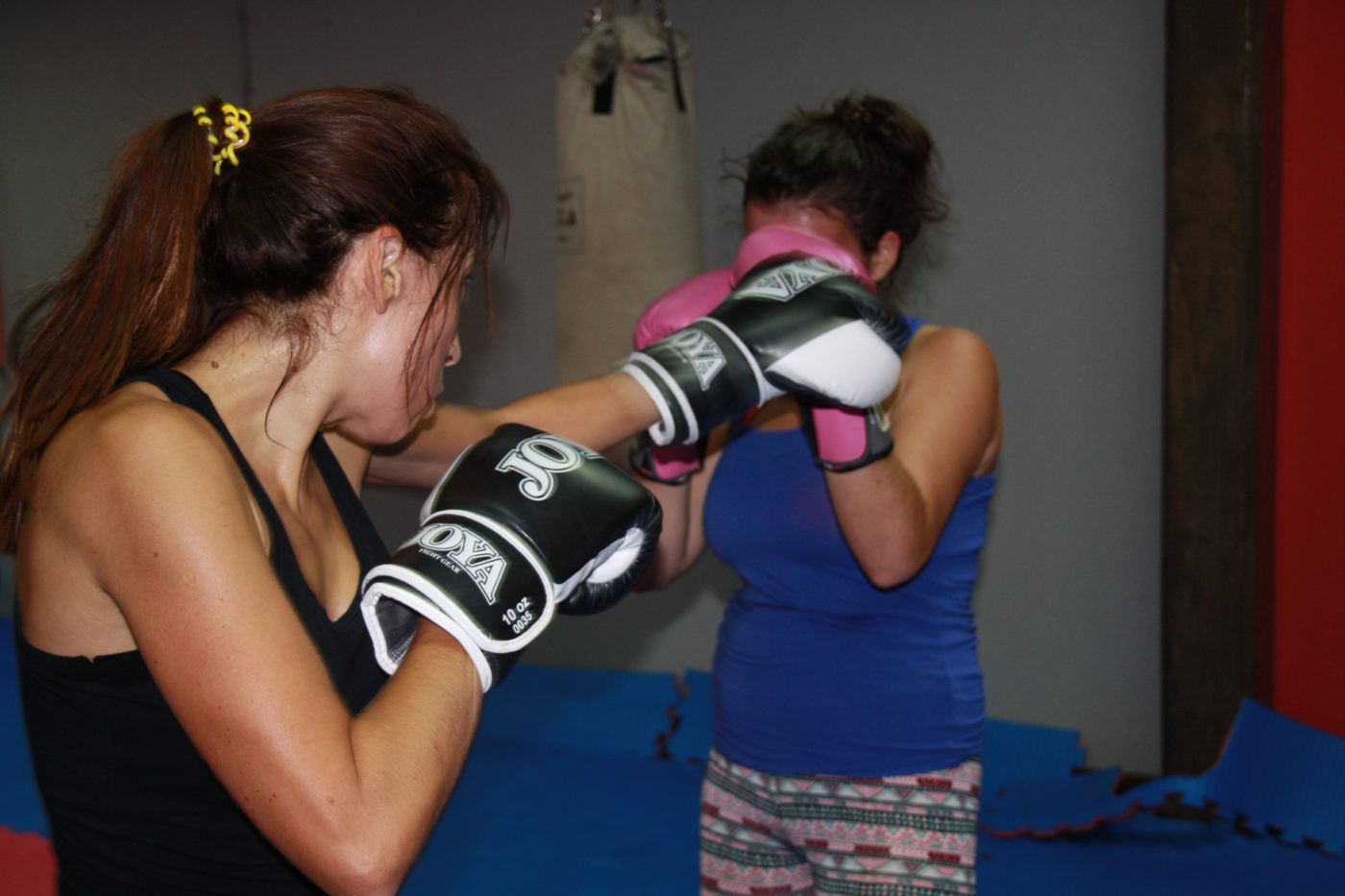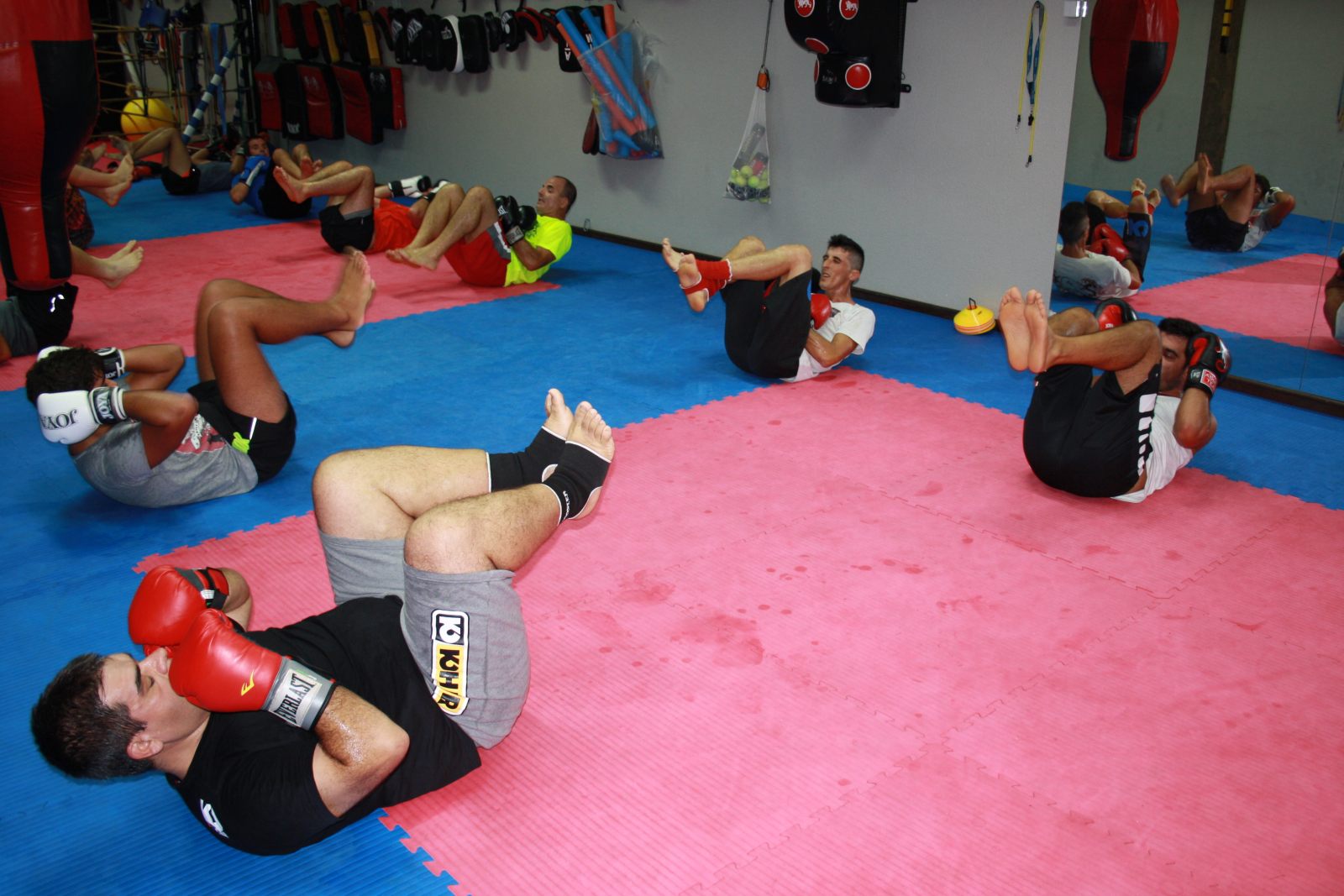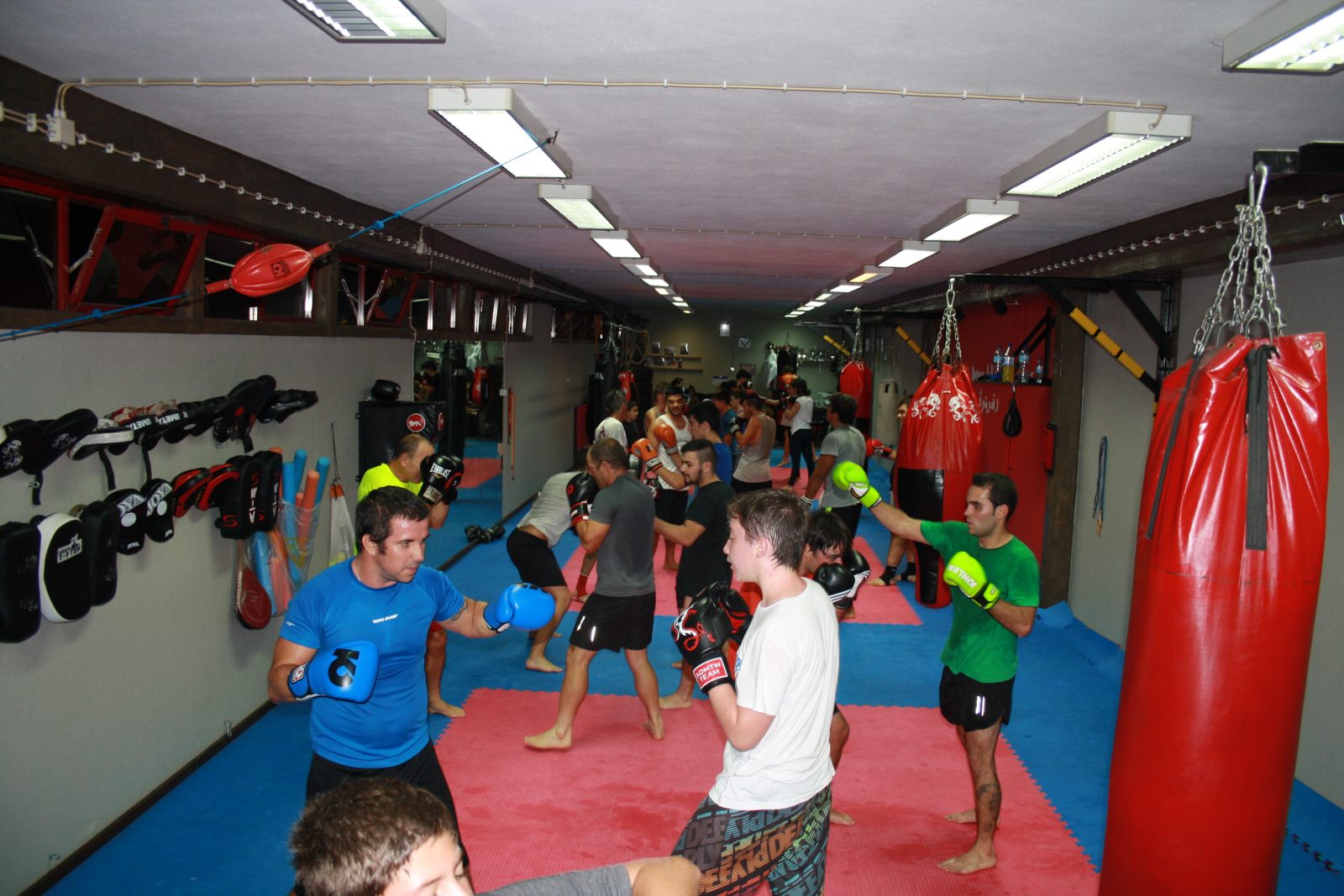 Muay Thai - Advanced / Competition
In this class practitioners put into practice the techniques learnt in the Initiate Class, developing tactics in a training base environment.
Competition athletes have training plans in accordance to their individual characteristics, the competitive discipline they will compete in and opponent they will compete with (when he/she is known). The athletes in this class, during sporting epoch have the opportunity to participate in several competition events – Regional, National, European, World and National and International Galas.
So that athletes are properly prepared for the competitions referred above, extra training is scheduled for them not only in Muay Thai but in other sports that may have a positive transfer/ impact in their training. Swimming, long-distance running, altitude training are some training measures used for these athletes, so as to enhance aerobic capacity and stamina, allowing them to have a better recovery in between each round.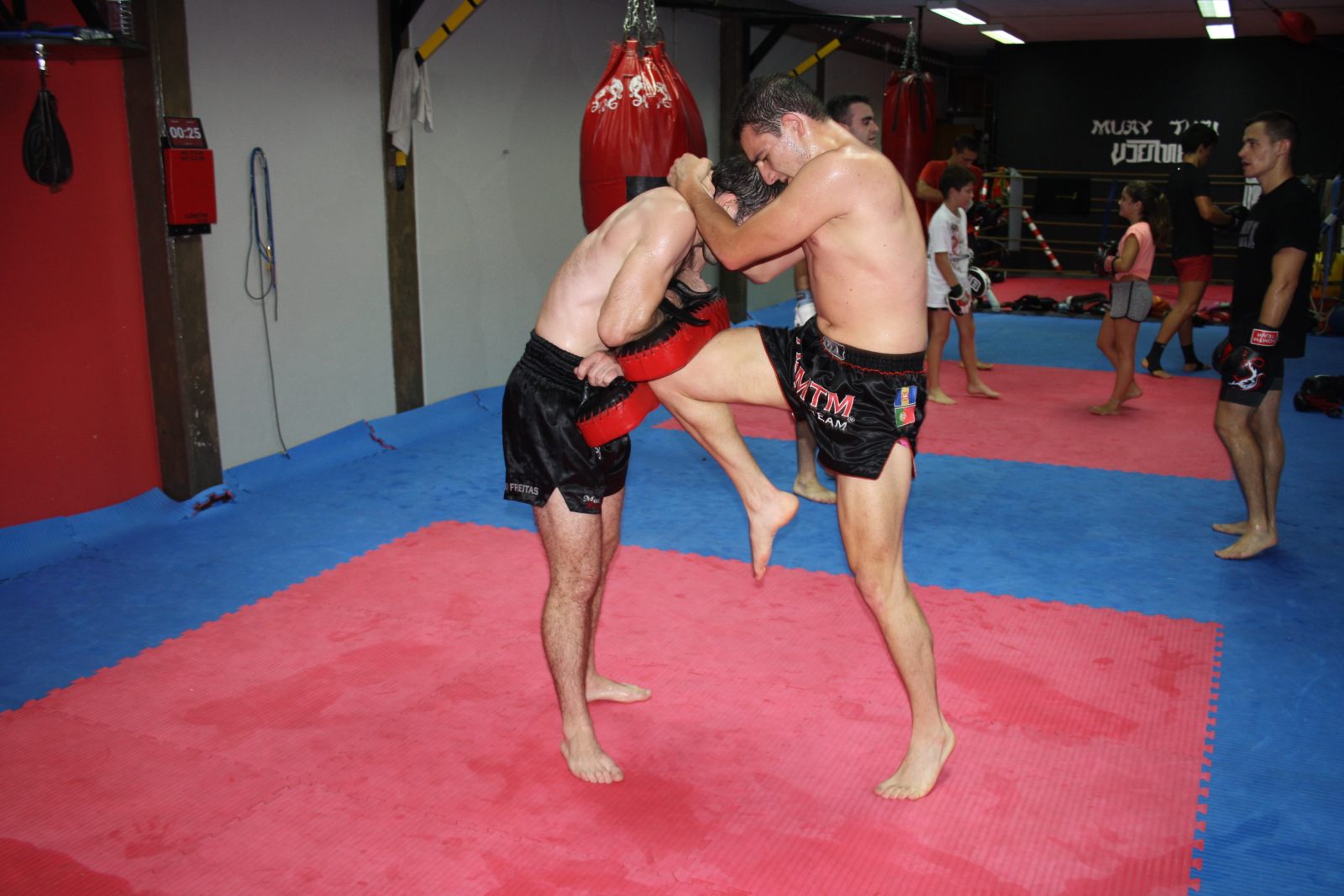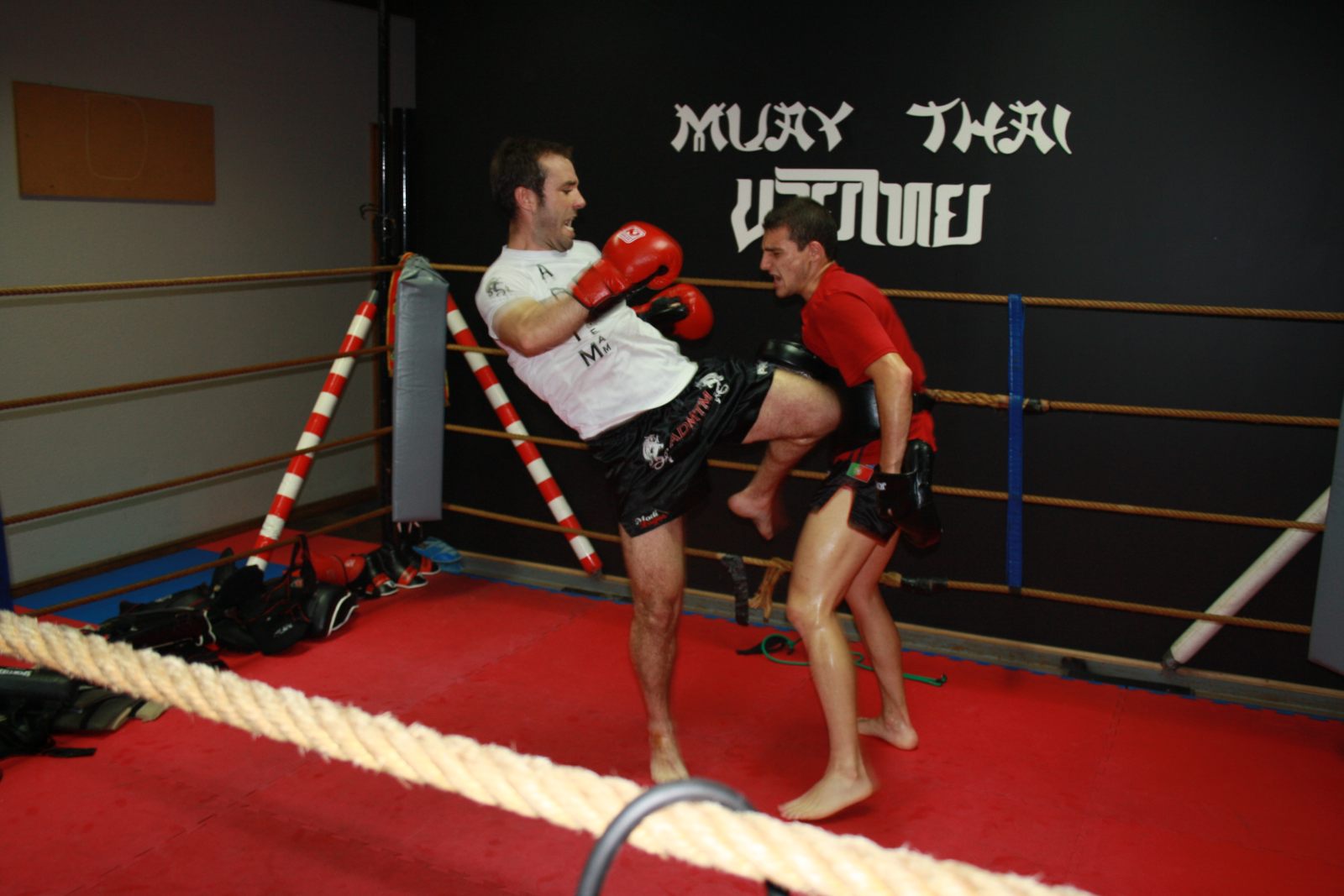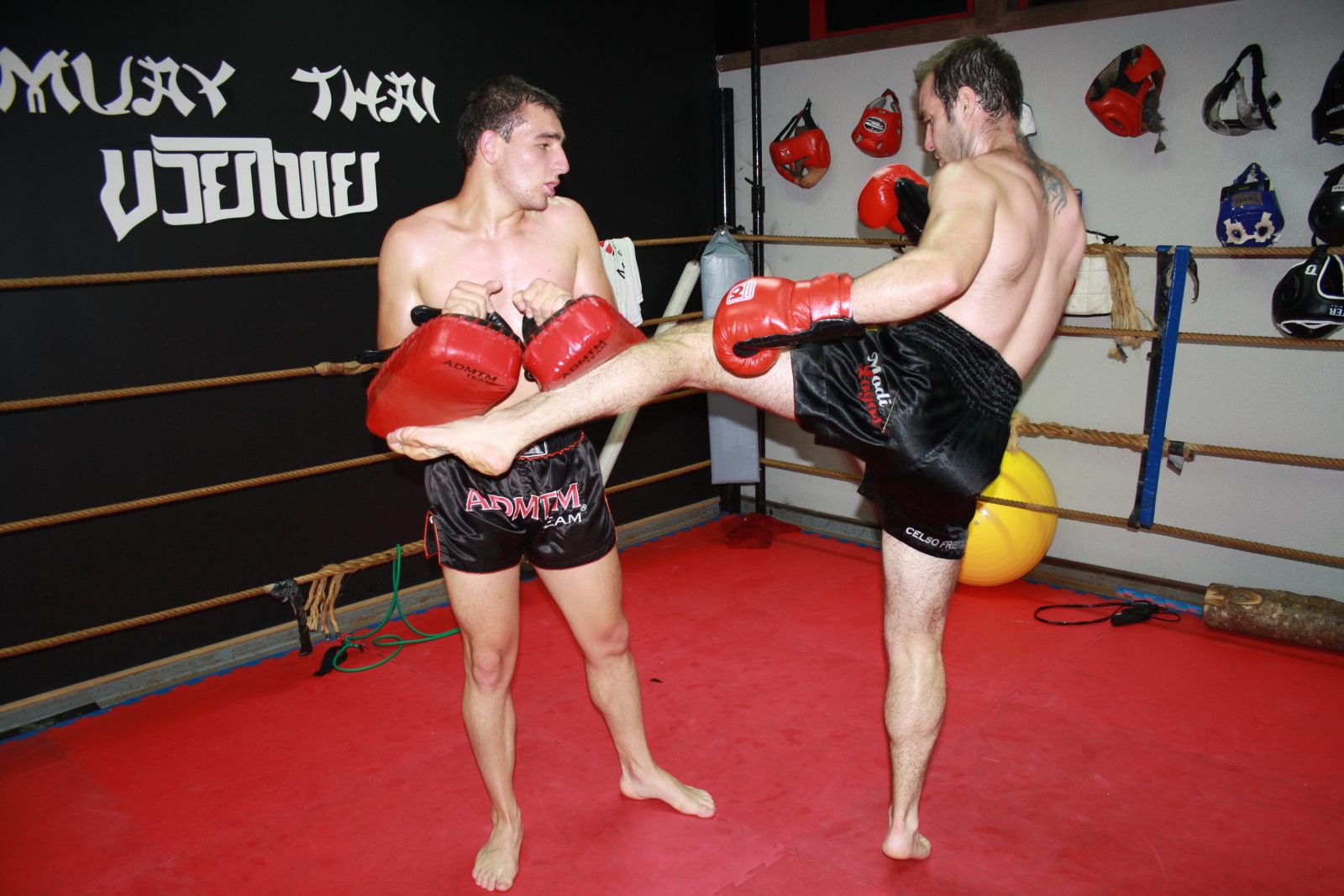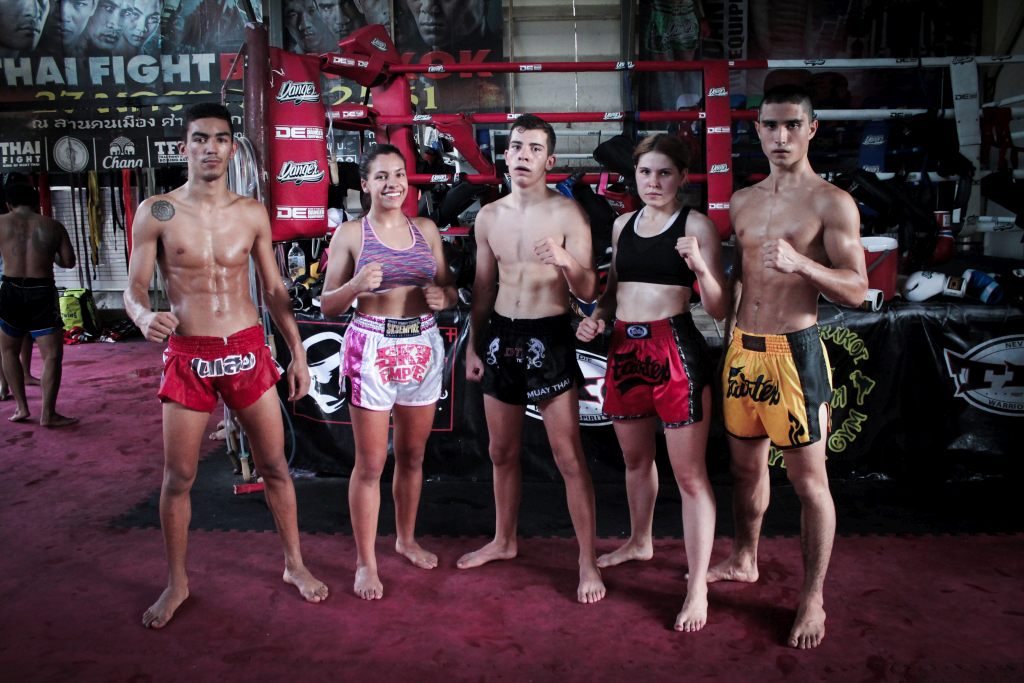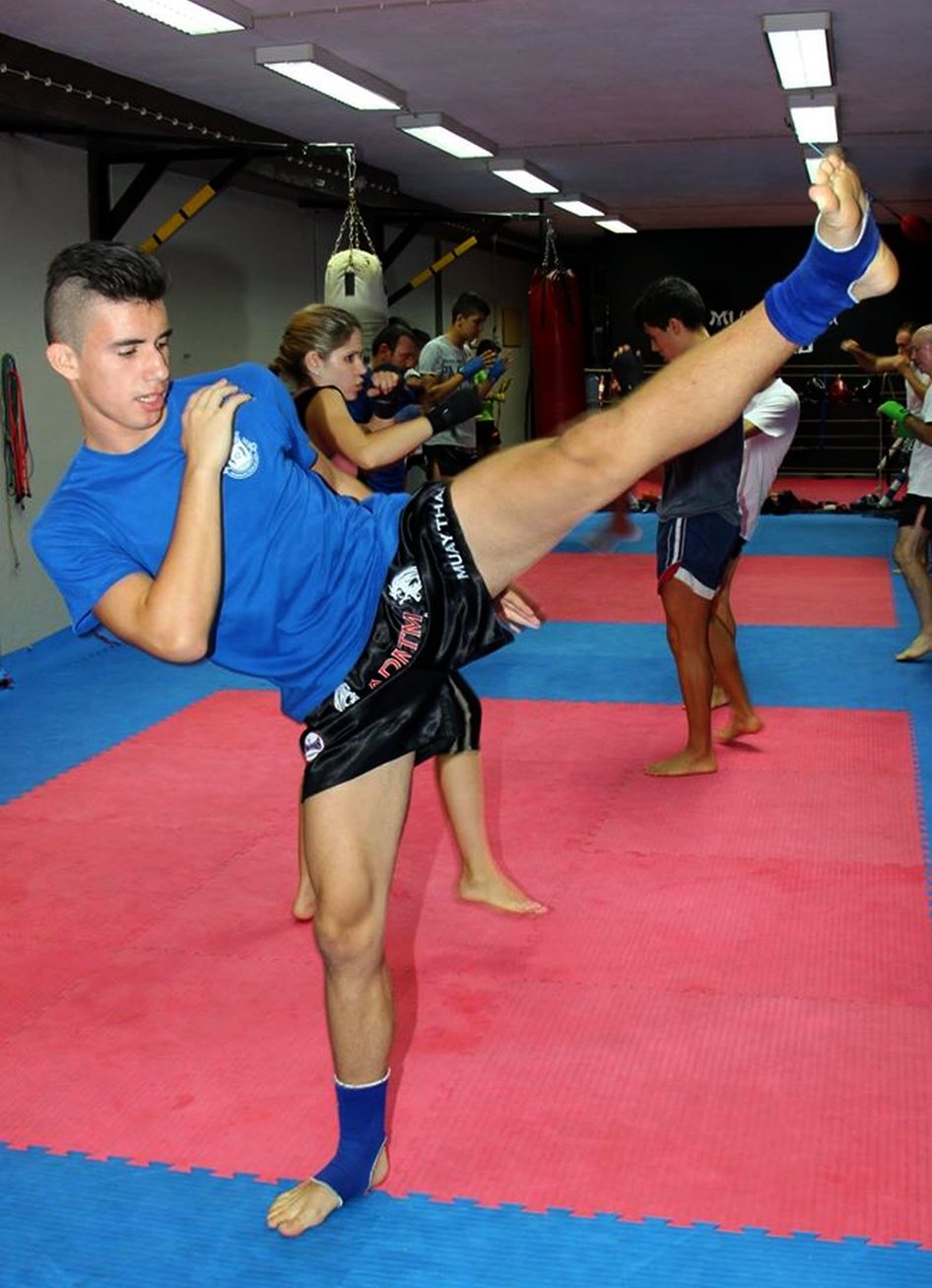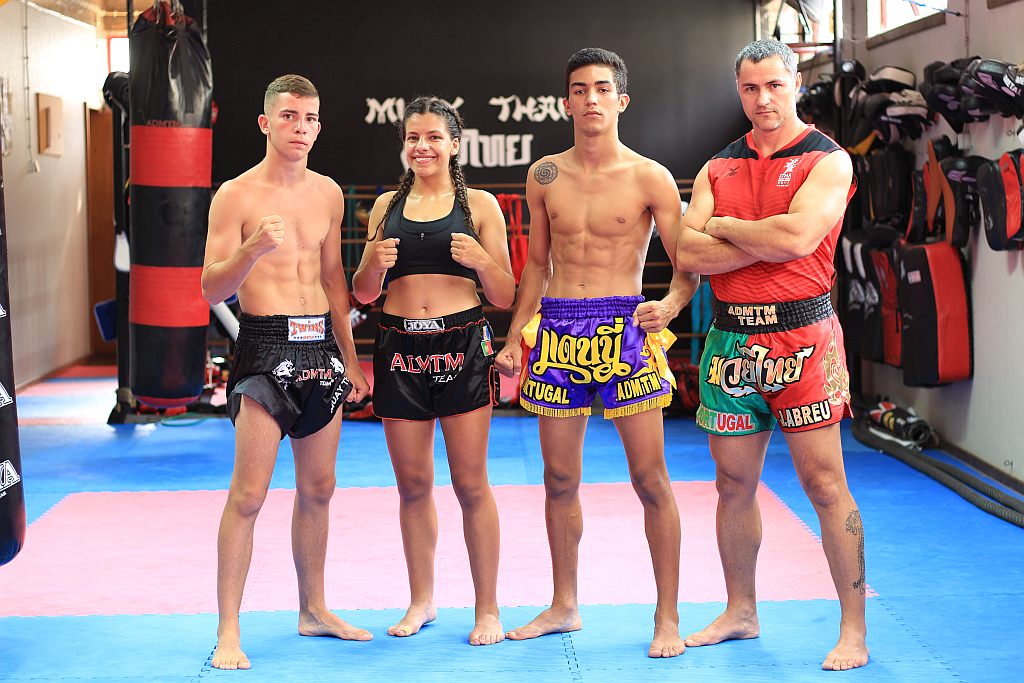 This class is a fusion between Fitness, Crossfit and combat sports. This modality was developed by ADMTM TEAM (patent pending) through our main Muay Thai Trainer and Crossfit Instructor. DTF is greatly inspired by Muay Thai techniques joined with Fitness and accompanied by choreographed rhythmic music.
Due to its intense nature and environment it has unique characteristics that brings together two potent factors in weight and localized fat lose and interest for combat sports with no physical contact. All classes our fully accompanied and oriented by a professional Fitness instructor.
In this training, the focus of the fitness monitor is on the individuals´ isolated muscle strength and physical resistance. The Fitness room is equipped with bicycles, weights, treadmills, several machines and muscle devices and an athletics track.